Vision for our Shar Pei's
---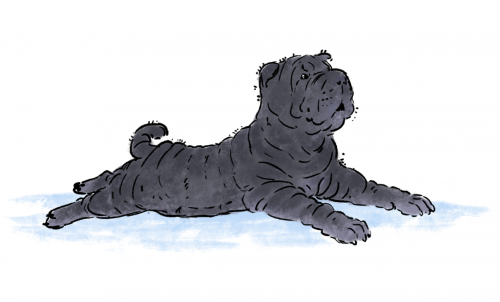 I am a dedicated breeder and lover of the gorgeous Shar pei. 
We have just started out in the Shar Pei world. We do however have 20 years of breeding behind us
First being lucky enough to breed Labradors for guide dogs Queensland and then later moving to Bullmastiffs
The Shar Pei have been breed that we have always loved and admired and now we are lucky enough to be able to start or life with this wonderful breed 
We are working together with so other breeders to introduce rigorous new health testing into our breeding programs and take the forefront in Shar Pei health Testing in Australia
Our aim is to offer Australia health happy Shar Pei's , our specialty will be flowered  bear coats by 2023
We are also looking towards the future of the miniature / toy Shar Pei here in Australia , this babies are of much smaller and petite
We are looking to breed Shar Pei's of all colours including flowered and Pointed , we will offer all 3 coats although specialising in Bear Coats .
Let me tell you a bit about where you're puppy if coming from 
I am a dedicated breeder and lover of the gorgeous Shar pei
I am situated in beautiful, sunny Queensland, Australia, about 1.5 hours west of Brisbane.
We live on 40 acres at Grandchester and our dogs are around chooks, cows, horses, wildlife and of course my beautiful grandchildren
---
First, and foremost, our dogs are a part of my family and any litters that we occasionally breed are well planned and thought out, with the aim of improving our breed; producing top quality, sound, healthy Shar Pei with great temperaments; raising all puppies in a family environment ready to go to their forever homes. The pups from these litters will only go to carefully screened homes
---
As a responsible breeder, I require my puppy buyers who just want a lifelong pet , your puppy will be sold with a desexing contract , to have their puppy desexed at a reasonably age.
Anyone interested in buying a puppy from us you needs to fill out my puppy application
to ensure that my puppies go to the right homes and that the buyer gets the right puppy.
Occasionally I have young adults/adults for sale, so if you are interested in applying for an adult,
please contact us and I can let you know if any may be available
---
If you have any questions, please call on
0407451818
Email at inquiries@wrinkletownsharpei.com.au